City of Fredericton ~ 2009 Cultural Capital of Canada
Atlantic Sinfonia presents:
A Musical Legacy: A Celebration of Fredericton Composers
The City of Fredericton, designated as a national Cultural Capital of Canada for 2009, has a rich history of music making, stretching back over two centuries. It has been the home of a number of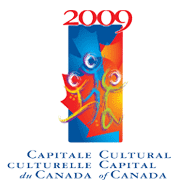 talented composers who have contributed to both Fredericton's and the nation's musical heritage. Atlantic Sinfonia is staging a year-long project to celebrate their legacy.
The project, A Musical Legacy: A Celebration of Fredericton Composers will highlight the work of Fredericton and area composers over time in a series of performances, featuring Fredericton's own professional chamber ensemble, Atlantic Sinfonia, and a hand-picked Fredericton choir.
Among composers featured will be include Bishop John Medley, Stephen Humbert, Alexander Ewing, Robin Bayley, Janis Kalnins, Michael Miller and several others from the region.
Watch this site for details on the concert schedule!