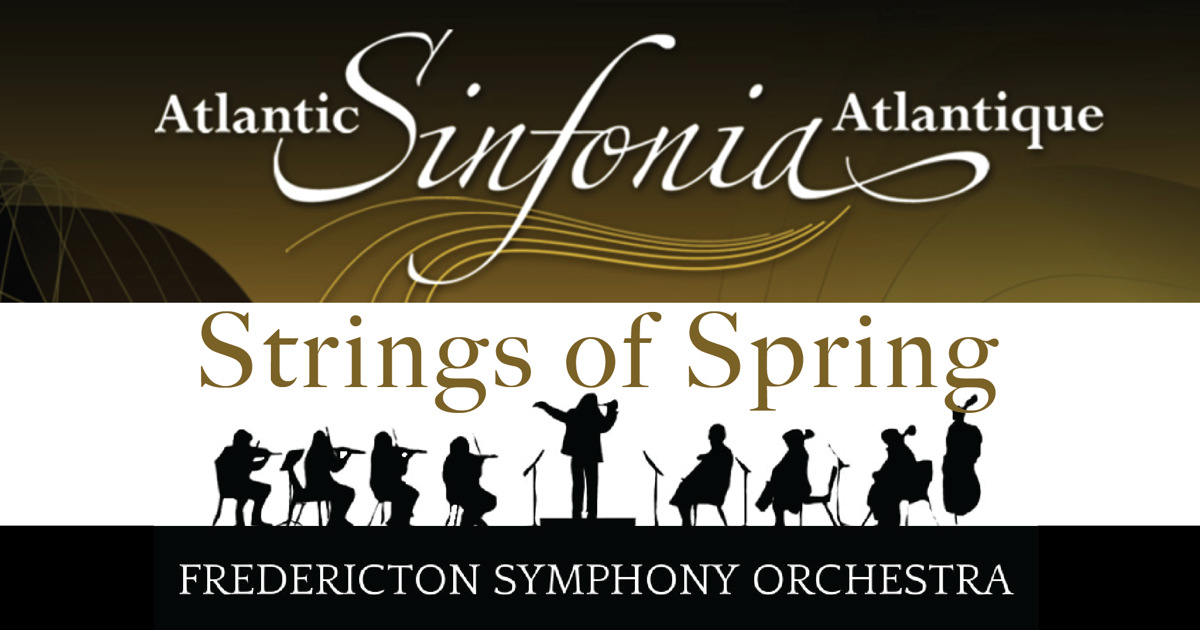 Atlantic Sinfonia is pleased to be part of MusicUNB once again. Sunday, 03 October 2021 at 7:30pm we join special guest, Thomas Gonder at Christ Church Cathedral (150 Church Street, Fredericton, NB).
Over the centuries, composers have looked to those before them for inspiration. This concert explores the music of a Canadian and a British composer who were inspired by music of the past as well as that of Italian composer, Respighi, atwentieth century composer who bucked the trends of his day to explore music from the past.
About Atlantic Sinfonia
Atlantic Sinfonia, based in Fredericton, New Brunswick, is one of the few professional chamber orchestras in Atlantic Canada. Operating since 2005, Sinfonia's string orchestra and a wind octet have performed concerts in Fredericton, throughout New Brunswick, and in Nova Scotia and Prince Edward Island. Members are amongst the best classical musicians in Fredericton and the region, and Sinfonia has been an incubator for emerging musicians who have gone on to music studies and professional careers. Atlantic Sinfonia also regularly performs in the schools and has done special creative music projects in partnership with educators.